New air connection to Uruguay and Punta del Este
Flybondi to cross the border in December with Asunción, Punta del Este services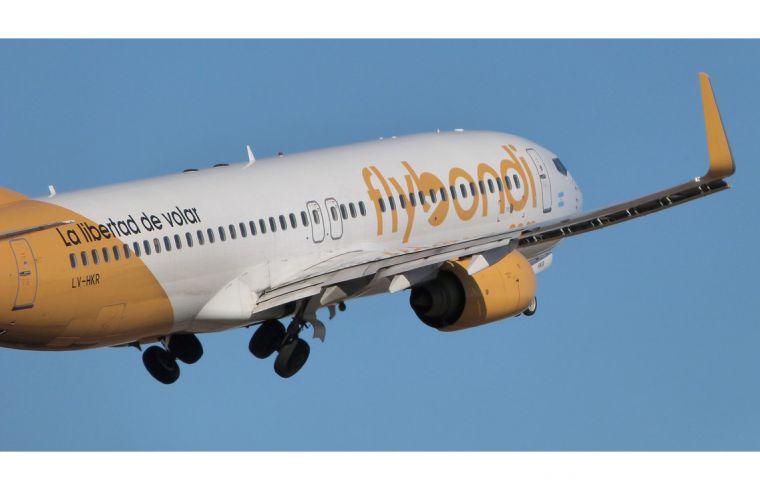 Argentine budget airline Flybondi will go international starting December 17 with a flight between El Palomar in the Greater Buenos Aires area and the Paraguayan capital Asunción. Three days later it will commence serving Punta del Este from El Palomar and also from Córdoba.
Asunción will have four weekly flights on Mondays, Wednesdays, Fridays and Sundays and the ticket will cost 59 US dollars each leg, taxes included, for a roundtrip purchase at least 30 days in advance.
"We are very excited to start operating our first international routes to Paraguay and Uruguay, we want to connect the provinces with the region and we will continue to open routes in 2019," said Flybondi CEO Julian Cook.
"Each new route is more direct and indirect employment, more opportunities for tourism and thousands of people who may have the freedom to fly at low prices," he added.
Flybondi currently has 13 destinations and 18 operational routes. The first ever Argentine low cost airline has carried more than 700,000 passengers, of whom more than 100,000 were first-timers.
In its nine-month history, Flybondi has already seized 8% of the country's domestic market.
Édgar Melgarejo, president of Paraguay's National Direction of Civil Aeronautics (Dinac), underlined Flybondi's competitive fares, around two thirds of what a bus service charges for a ticket between Asunción and Buenos Aires for a journey that's over ten times longer than the 1 hour 45 minute Flybondi's Boeing 737-800 trip.
Melgarejo also explained the airline officially applied for governmental clearance to fly the Asunción route last month and was given a temporary permit, which allowed it to start selling tickets.
Source: Mercopress