Why Uruguay is South America's best kept secret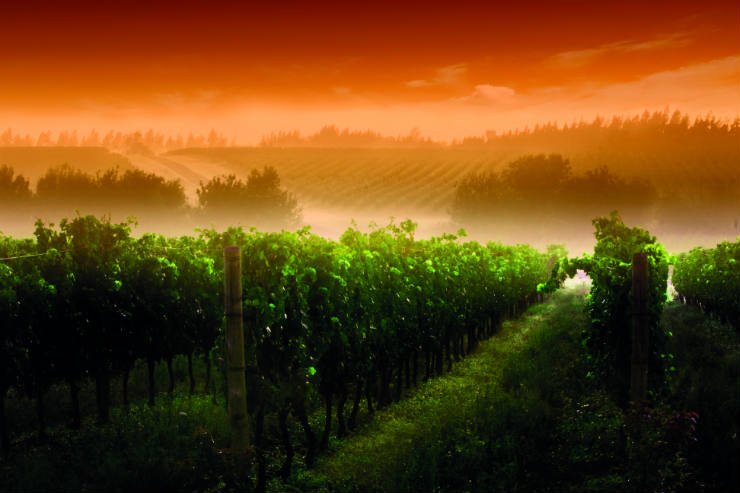 ---
Often overlooked in favour of its big-hitting neighbours Brazil and Argentina, Sarah Gilbert finds Uruguay's rural wine regions, laid-back beach resorts and easy-to-navigate roads make for a memorable self-drive holiday.
On my first evening at Narbona Wine Lodge, I indulge in a generous tasting of its award winning wines including Tannat – Uruguay's signature red – in the ancient cellar, paired with some moreish cheeses from the estate's own farm, and wonder why I haven't heard of it before.Squeezed between Argentina and Brazil, diminutive Uruguay is often overlooked by travellers to Latin America but it's slowly stepping out of the shadow of its far larger neighbours and becoming an increasingly popular destination in its own right.
Dubbed the 'Switzerland of South America', Uruguay is one of the safest countries on the continent and a paragon of political and economic stability. It has a year round mild climate with no extreme temperatures and surprisingly stylish accommodation, from luxurious estancias (estates) and wine lodges to city boutiques and beach retreats.It may lack the stunning scenery of Patagonia or the flamboyance of Rio, but with a landscape dotted with grazing cattle – it's home to more cows than people – and a pristine coastline, it is a place to slow down and relax, providing an easy introduction to Latin America.And, unlike its neighbours, the country is perfect for a self-driving tour, with well-maintained and signposted roads, generally respectful drivers and often very little traffic – aside from the peak summer holiday season from mid-December to February.
Wine and dining
My first stop is the charming colonial town of Colonia del Sacromento on the east bank of the river Plate, 112 miles west of the capital Montevideo, but only 31 miles from Buenos Aires by ferry.Founded by Portuguese settlers in 1680, its picture-perfect, Unesco-protected historic centre is all cobbled streets, pretty tree-shaded plazas lined with cafes perfect for people watching and a riverfront promenade for sunset views.The stylish, seven-room Charco Hotel is set in a converted 17th-century house in the centre of town, with stone walls and a terracotta-tiled roof, and a bistro overlooking the water where I dine on the first of many succulent steaks, as good as anything you'll find in Buenos Aires.One-hour's drive west, along sun-dappled country roads, sits Carmelo, a sleepy little port at the end of the river Plate estuary. It's the hub of one of the country's key wine-producing regions – along with Canelones and Maldonado – and my base is Narbona Wine Lodge, a delightful historic winery, five-room hotel and restaurant that's part of the Relais & Chateaux portfolio.
Wine was first produced here in 1909, and my room – one of two in the main house – has kept its fragrant cedarwood floors, chandeliers and claw-foot bathtub, as well as the view over rows of flourishing vines.A short walk through the lovely gardens, filled with vibrant bougainvillea, luxuriant ferns and vine-covered pergolas, leads to the restaurant, housed in a brick-walled former general store, with a candlelit terrace for warmer months.Its small shop stocks its own produce, including top-notch olive oil and what's said to be the country's finest dulce de leche, an addictively sweet spread, as well as cheese and yoghurt. I enjoy a fresh salad and juicy rib-eye steak, rounding off with a decadent dark chocolate dessert and Uruguayan speciality grappa miel, grape brandy mixed with honey.
Capital culture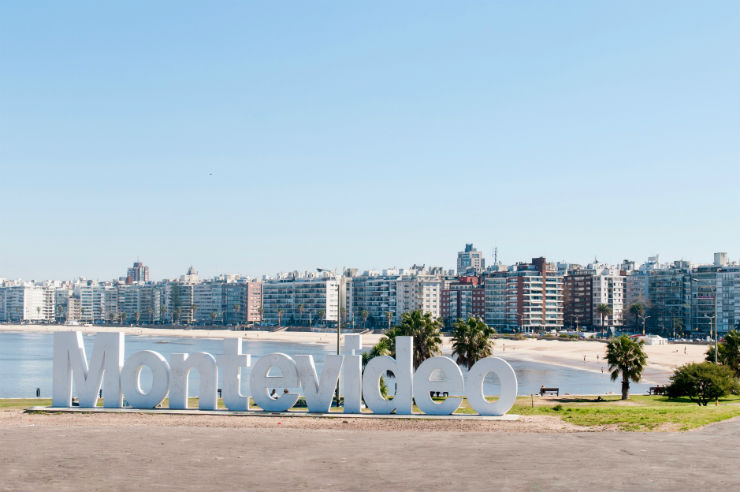 Then it's back on the road, heading for the relaxed capital Montevideo, which lies 149 miles to the east along near-empty roads passing endless fields and grazing cattle, before the city's skyline appears on the horizon.Fringed by the calm waters of the river Plate, Montevideanos head to the water at the first opportunity, to stroll on the beaches, or jog and cycle along the Rambla, the city's 13.7-mile long coastal avenue.After exploring the pedestrianised Old Town, where modern skyscrapers sit shoulder-to-shoulder with Art Deco facades and grand colonial mansions, I have lunch – octopus salad and just-caught corvine, a saltwater fish – at the buzzy Mercado del Puerto, close to the port and cruise ship harbour and filled with restaurants that throng with locals, especially at weekends.Adding to the weekend buzz are the Candombe drummers who perform around the market. Uruguay and Argentina may squabble over who penned the first tango, the way to drink yerba mate (a herbal tea) or who makes the best dulce de leche, but the drumming style, which began with Montevideo's African population in the 19th century, is uniquely Uruguayan.
Escape to nature
I drive another 174 miles east, parallel to the coastline before taking a left at the surfer-chic enclave of La Barra to reach Estancia Vik perched on a hilltop surrounded by serene grasslands.This sprawling white building was designed to resemble a colonial-era ranch but inside it's distinctly different. Twenty of Uruguay's leading artists were enlisted to work on the interiors, and each of the 12 suites is an original masterpiece, from Carlos Mussa's vibrant figures to the neutral-toned textiles of Lacy Duarte.For two days, I explore the vast estate by bike, kayak along the tranquil river and horse-ride with a gaucho guide to a nearby olive oil plantation or to spot the wetlands' abundant birdlife. You can even have a polo lesson with a former pro orjust relax by the pool.I couldn't visit Uruguay without trying a traditional asado barbecue, and Estancia Vik regularly fires up the log-fired grill in the unique dining area with its graffiti-covered corrugated iron walls.After feasting on steak, ribs and sausages – vegetarians are catered for too – under a star-filled sky, I lounge by the open fire in the vast living room and marvel at the metres-high amethyst geodes (rocks filed with crystals) and the ceiling covered with a painting inspired by Uruguay on Google Earth.
Boho beach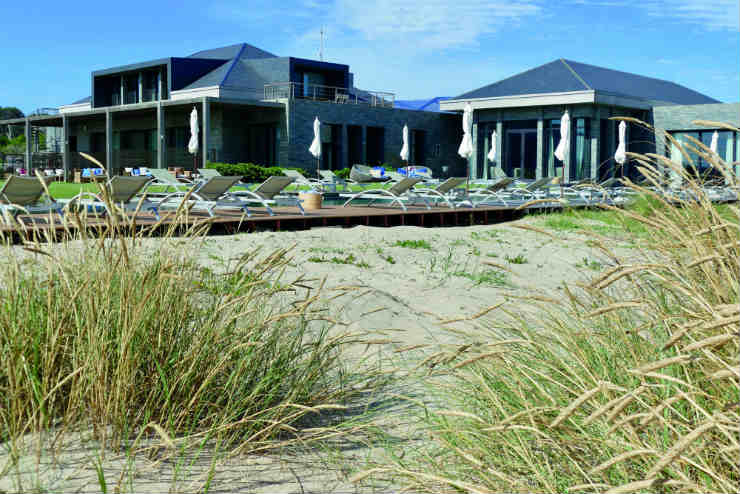 It's just a 15-minute drive to my final stop, Bahia Vik in Jose Ignacio, Estancia Vik's equally art-filled beachfront sibling, along with Playa Vik.If glitzy Punta del Este is a mini-Miami and the playground of the super-rich in summer who guzzle Cristal and dance to star DJs, then Jose Ignacio, just a 30-minute drive east, is its boho little brother – more reminiscent of Trancoso in Brazil or Portugal's Comporta.There are no high-rise resorts, nightclubs or shopping malls, just endless beaches lined with exclusive houses. Every summer it becomes an under-the-radar celebrity haunt, thanks to its laid-back charm, undiminished by the upscale boutiques, galleries and restaurants from celebrity chefs that pop up in high season.I sit, toes in the sand and caipiroska cocktail in hand at La Susana restaurant, a beach club also part of the Vik portfolio. As the jaw-dropping sunset streaks the Atlantic ocean pink and gold, I feel as though I've been let in on South America's secret.
Uruguay is a year-round destination but the best time to visit the coast is from November to March – avoiding Christmas and New Year – when it's sunny and temperatures are mild. Beach resorts often close after Easter and reopen in November.
Source: TTG